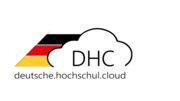 Already in 2013 the SCC, sponsored by the State of Baden-Württemberg, began to build the largest German Hochschulcloud 'bw sync & share' on the basis of / based on he product PowerFolder. Half a million students and staff of all higher education institutions in Baden-Württemberg can share data in the cloud.
Meanwhile, universities in Bavaria, Lower Saxony and Mecklenburg-Western Pomerania establish similar federal state services with PowerFolder. The technical foundations have been created with the recently-launched production of PowerFolder version 11.2 for the start of the initiative deutsche.hochschul.cloud.
The manufacturer of Powerfolder has launched the project together with the Steinbuch Centre for computing of the KIT, the GWDG from Göttingen and the LRZ/RRZE from Munich, Germany, on the way.
Thus, all of the aforementioned federal state services and universities, which have more than one million licensed users, should be networked in the future. So digital learning and teaching, scientific studies and administrative documents on national, and later also at the international level, can be exchanged securely and quickly.
Contact at the Steinbuch Centre for computing: Klaus Scheibenberger
More information: https://www.powerfolder.com/de/pressreleases/