SCC-News - Der Newsletter des Steinbuch Centre for Computing
Die "SCC-News" informiert Sie über aktuelle Angebote, Projekte und Leistungen des SCC wie auch spannende Themen und Trends in der Informationstechnologie. Sie erscheint zweimal im Jahr und richtet sich an die Nutzer unserer Dienste, sowie an Partner und Fachkollegen in anderen Rechenzentren und wissenschaftlichen Einrichtungen.
Ausgabe 2 | 2020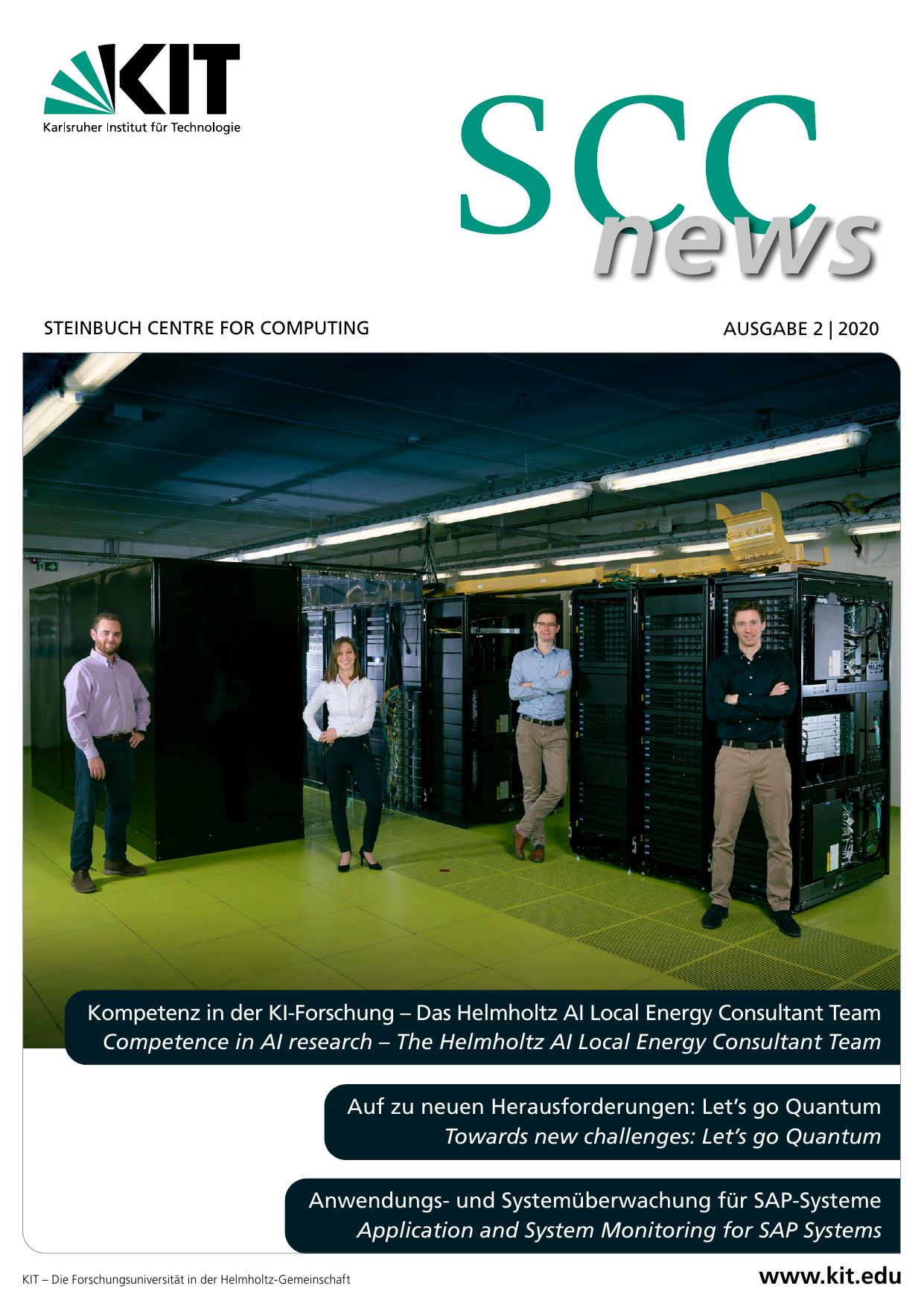 SCC News - the newsletter of steinbuch centre for computing
"SCC news" informs on current offers, projects and achievements of SCC as well as on exciting topics and trends in information technology. The news is published two times a year and addresses SCC's users and colleagues in other computing centres and scientific institutions.
2020
2019
2018
2017
2016
2015
2014
2013
2012
2011
2010
2009
2008