iOS / iPadOS
iOS / iPadOS settings
Configuration file for iOS: kit.ovpn or kit-split.ovpn
All steps described here also apply to iPadOS.
The client for iOS OpenVPN Connect is available in the Apple App Store.
As the iOS client only supports tun you are not able to use VPN2VLAN with iOS.
After you have installed the client, you need to import the configuration file. We recommend using the iOS built-in browser Safari. After downloading the profile, add it to the OpenVPN client. Then tap on Add to import the configuration.
If you have problems downloading the file from the website, download the file to your computer and email it to yourself.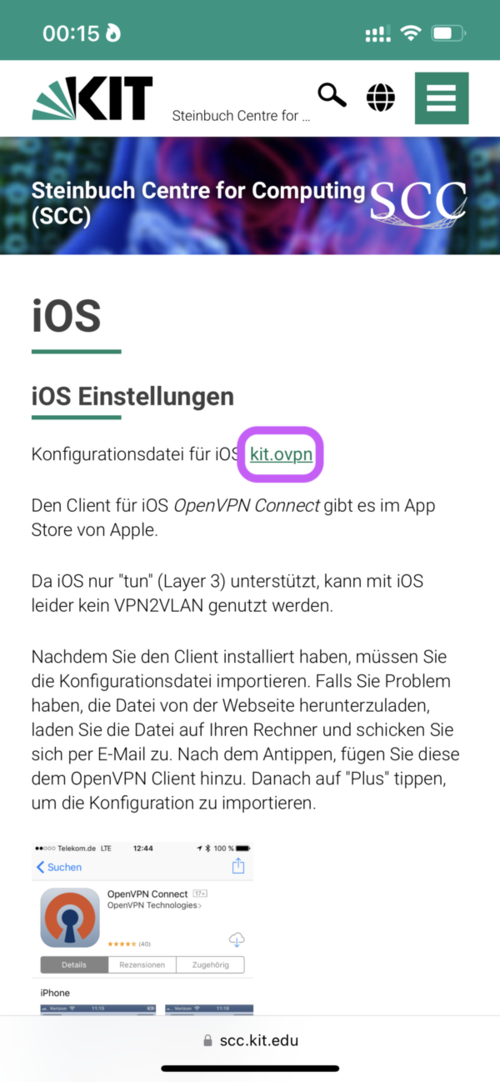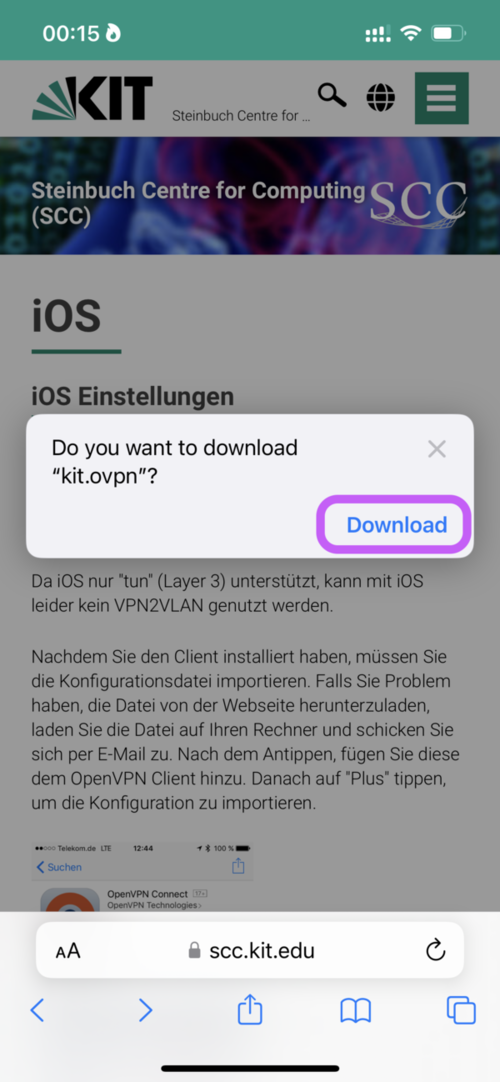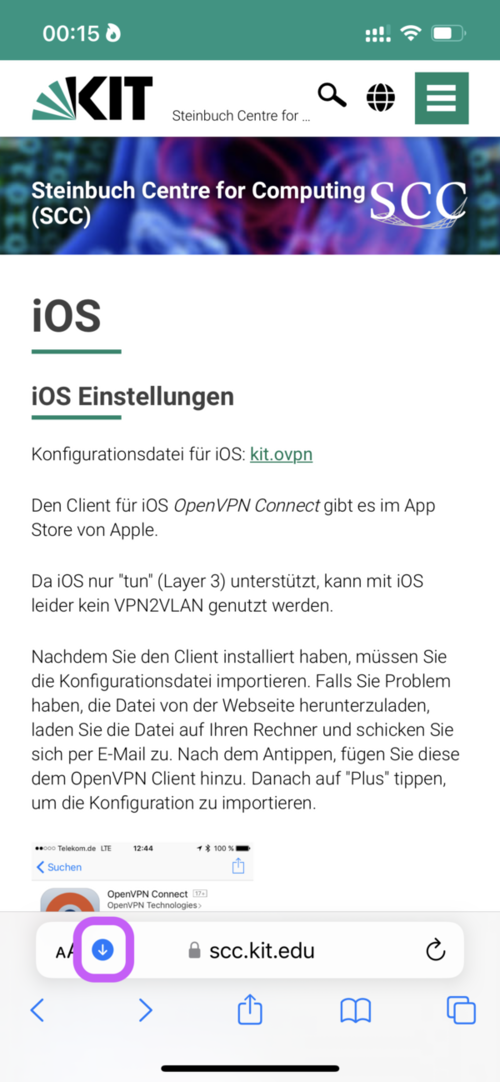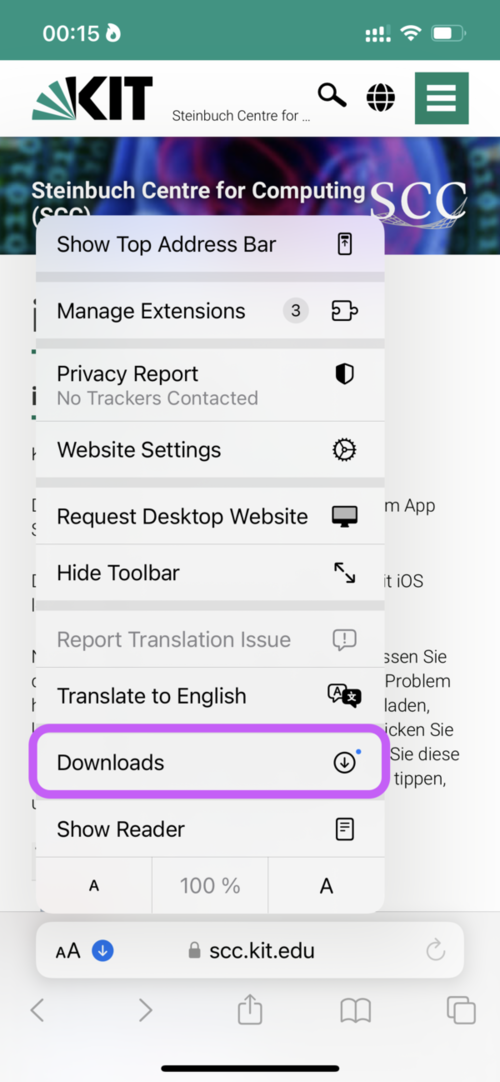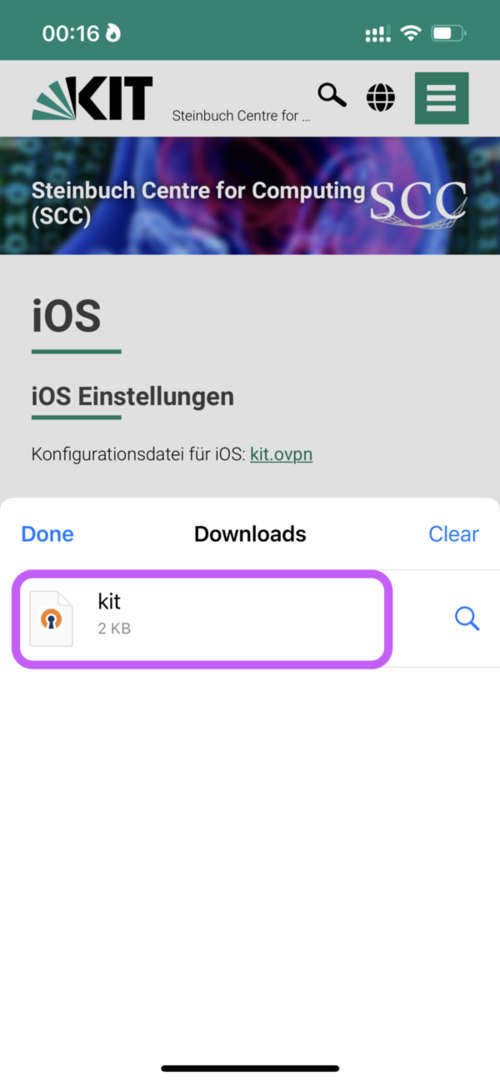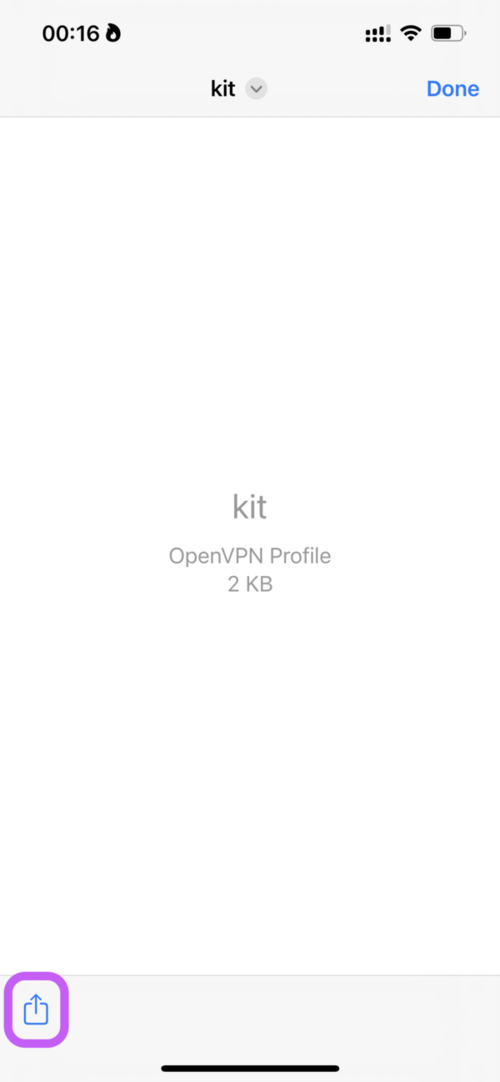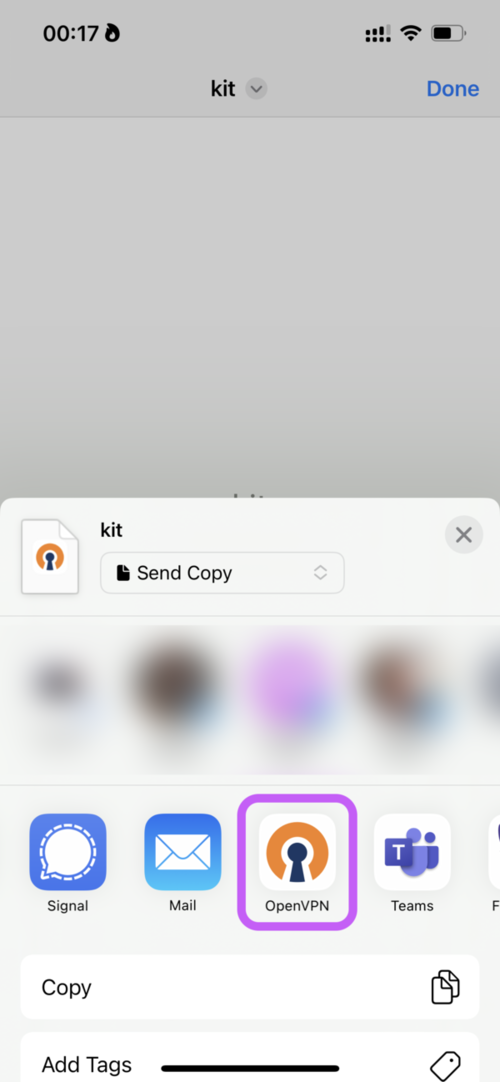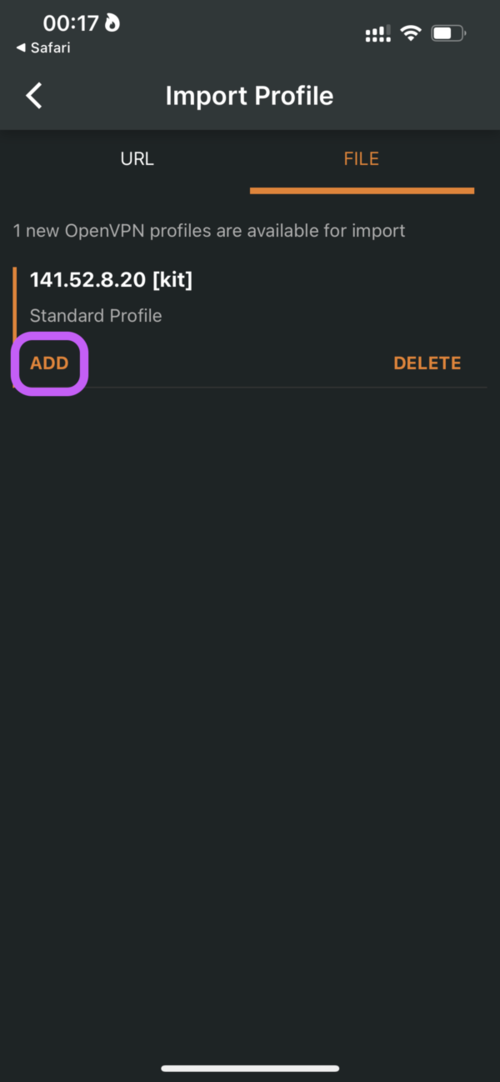 Then enter username and optionally the password and connect. If the password is not saved, it will be requested each time you connect to the VPN.